• charcuterie • charcuterie boards • cheese • cheese boards • facts • gourmet food • knowledge • tips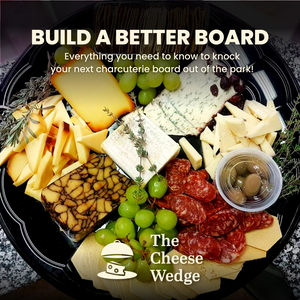 Whether you're a "Turophile" (Cheese Lover) or new to the world of cheeses, choosing the perfect options for your guests does not have to be a challenge. You can knock it out of the park by following a few basic guidelines.
---
Discover some of the most used cheese terms that every cheese lover should know. Explore the differences in ash rinds, brushed rinds, and bloomy rinds, plus it's a good way to impress your friends and family with all the cheese knowledge.