• beer • beer pairings • cheese • craft beer • gourmet food • ICBH • imperial city • imperial city brew house • local • pairings • river run • sons of kent • stonepicker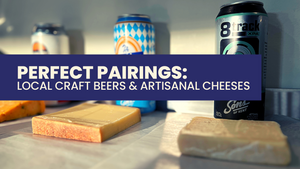 Craft beer and artisanal cheese are two culinary delights that have gained immense popularity in recent years, and it's not hard to see why. The complex flavours and unique characteristics of both make them a match made in heaven. After more rigorous testing (it's a tough life, guys) we have curated a list of the ultimate cheese pairings for some fantastic craft beers from Lambton's finest breweries. Join us on this flavourful journey as we explore the perfect combinations that will elevate your beer and cheese tasting experience - and when you're done, check out our previous articles pairing gourmet...
---
• great lakes • great lakes goat • great lakes goat dairy • gunn's hill • local • local cheese • local cheesemakers • local dairy • mountain oak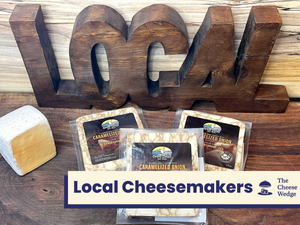 Cheese is a love that everyone can understand, whether it be Top Chefs or foodies to your family and friends, cheese is something we all love and can bond over. There has been a long appreciation of cheese since the beginning of time. According to an ancient legend, it was made accidentally by an Arabian merchant who put his supply of milk into a pouch made from a sheep's stomach, as he set out on a day's journey across the desert. The rennet in the lining of the pouch, combined with the heat of the sun, caused the milk to...