• beer • beer pairings • cheese • craft beer • gourmet food • ICBH • imperial city • imperial city brew house • local • pairings • river run • sons of kent • stonepicker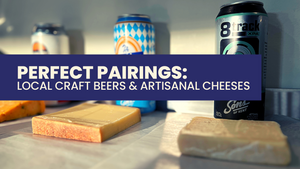 Craft beer and artisanal cheese are two culinary delights that have gained immense popularity in recent years, and it's not hard to see why. The complex flavours and unique characteristics of both make them a match made in heaven. After more rigorous testing (it's a tough life, guys) we have curated a list of the ultimate cheese pairings for some fantastic craft beers from Lambton's finest breweries. Join us on this flavourful journey as we explore the perfect combinations that will elevate your beer and cheese tasting experience - and when you're done, check out our previous articles pairing gourmet...
---
• beer • beer pairings • ICBH • imperial city • imperial city brew house • pairings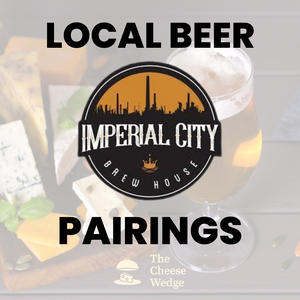 Did you ever want to find that perfect cheese pairing for your favourite beer? Check out these perfect pairings for our favourite brews at Imperial City Brew House in Sarnia, ON! (These pairings are meant to highlight the uniqueness of each individual beer. Some palettes may vary. Please enjoy responsibly.)   LIME HARD SELTZER - PAIRS WITH HALLOUMI FROM CYPRUS. THE LIME AND THE SALTINESS FROM THE HALLOUMI MATCHES ACIDITY AND BALANCES PERFECTLY ON YOUR PALETTE WILD BERRY HARD SELTZER - PAIRS WITH COLLIERS WELSH CHEDDAR. THE POWERFUL CREAMY CHEDDAR COMPLIMENTS THE WILD BERRY FLAVOUR AND ACIDITY OF THE SELTZER...